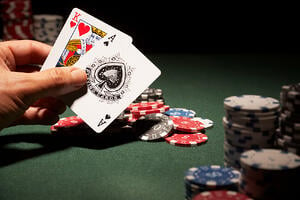 I've been very fortunate in my career to work for several Enterprise tech start ups that experienced rapid growth-HubSpot, Akamai (NASDAQ: AKAM), Pegasystems (NASDAQ: PEGA)-and I get asked all the time what are the key similarities between them.
So I thought I'd share with you my perspective on the top 6 similarities between two of them-Akamai-where I spent nearly 10 years-and HubSpot-where I've been heading up the Enterprise team for almost two years.
1. Great People
Both Akamai and HubSpot attracted smart, driven people from the very beginning. I got interested in joining Akamai very early on when I noticed that they were able to attract experienced, well regarded business leaders like George Conrades and Paul Sagan to complement brilliant technical co-founders Danny Lewin & Tom Leighton from MIT. HubSpot's leaders have similar pedigrees-co-founders Brian Halligan and Dharmesh Shah met at MIT Sloan and were joined by classmates Mike Volpe and Mark Roberge as early HubSpot executives.
The DNA of the people who work at both companies is similar-Akamai and HubSpot are filled with people who are extremely ambitious and competitive, who want to take on big challenges and who are never satisfied. If we achieved 125% of our quota at Akamai, instead of celebrating, we'd focus on why didn't we do 150%. Same thing at HubSpot. The employees attack and swarm problems when they arise to resolve them quickly. Both companies invest a lot of time trying attract the best people and the old adage that "birds of a feather flock together" is true-great people attract other great people. Both HubSpot and Akamai give their talented employees wide latitude to do their jobs, encourage them to achieve big, hairy audacious goals (BHAGs) and hold them accountable for strong results.
2. Huge Market Transforming Idea
Both Akamai and HubSpot were founded to transform markets that were only in their infancy, but those markets had very favorable trends. Our original mission at Akamai was to help content providers like Motley Fool & JCrew provide faster web site performance to their customers by developing a new and fundamentally better way to distribute content over the Internet. Slow web site load times were a major problem in the late 90s when Akamai got started and although the breadth of Akamai's offerings has expanded, that original mission has never changed. Since the Internet is only becoming more important in our lives, making a better Internet remains a very compelling market opportunity.
Similarly, our mission at HubSpot is the same as it was when it was founded-to help companies transform how they market to be in sync with how people buy today. HubSpot is at the epicenter of a major shift in how marketing will be conducted in the digital era-from an interruption based marketing approach where marketing decisions have historically been made on gut feel/instinct to an Inbound marketing approach that emphasizes attracting prospects through quality content and where marketing decisions are made based on data. Since buyers will continue to increase the amount of time they spend online to research, learn and buy, we see a big market opportunity to help companies reach their buyers.
3. Compelling Product
Both Akamai's and HubSpot's initial products solved a major customer problem, worked as advertised and provided big business benefits. Akamai's big idea was to develop a content delivery service (offered as SaaS) targeted at content providers-as opposed to a caching product sold to ISPs. The service solved a major customer pain point and customers that adopted it saw huge acceleration in web site performance and immediate benefit to their business in the form of increased revenue. Akamai's service was actually launched at same time as another company called Digital Island. Akamai won in the market through its superior product offering-it was a faster, more reliable delivery service than Digital Island's offering-and because we had a more aggressive, better run sales force.
HubSpot entered the market with a very compelling SaaS product that enabled small businesses to transform their marketing to be in sync with how people buy online today. The companies that adopted the product saw huge benefit in the form of more leads and customers. The product worked as advertised which allowed HubSpot to gain traction, to expand its offerings to cover the entire sales-marketing funnel and to pursue additional markets such as the Enterprise. Like Akamai, HubSpot's all-in-one product is superior to the competitive offerings because it has a much more compelling cost to benefit ratio and like Akamai, HubSpot has a very aggressive, well run sales machine.
4. Maniacal Customer Focus
From the very beginning of both companies, we were hyper focused on making our customers successful and providing excellent customer support. Akamai's early customer support department was stocked with people with PhDs (yes-PhDs!!) who were technical and could resolve customer problems quickly on their own. As a result, early customers became huge champions for Akamai's service and word spread that we were a great company. Same with HubSpot-customers love doing business with us because we care about their success and when problems arise we solve them quickly. Although customer focus sounds easy, it requires a commitment from the top, good processes and excellent execution to achieve fantastic customer support.
5. Scalable Processes
At Akamai and HubSpot, we focused early on in putting in place processes that would enable us to scale the business quickly. In the case of Akamai, we experienced such explosive growth in our first three years both in terms of revenue ('99-$4M, '00-$90M '01-$170M) and people (<100 employees when I joined to 1500 by '01)-that it was difficult for us to implement processes across all business functions until we were faced with an Internet downturn which threatened our survival. But ultimately we did implement those processes and as a result were able to scale the business to >$1B.
HubSpot has also grown very rapidly in its first 6 years-but in a more measured way than Akamai-so we've been able to focus on implementing marketing, sales and other processes that allow us to add employees and customers at a fast pace as we grow. And since we were starting from scratch, we could institute new age thinking & processes that gave us competitive advantage-like setting up tight sales & marketing alignment (http://www.philharrell.com/blog/how-to-achieve-tight-enterprise-sales-and-marketing-alignment).
6. Winning Culture & A Sense of Destiny
The founders of Akamai and HubSpot constantly reminded employees that the company was onto a big idea and that their start up would eventually become a large, successful company. This sense of destiny became ingrained in employees and everyone bought in and committed to making this goal a reality. This relentless drive and will to win was and still remains a key "it" factor for both companies and was one of the primary reasons that Akamai survived despite losing co-founder Danny Lewin in 9/11. In those dark days, the leadership team kept reminding everyone about both the incredible opportunity and the obligation we had to see it through to fruition. We simply refused to lose.
These are my observations from being lucky enough to be part of these two fast growing start ups. I'd love to hear your thoughts-is this what you've seen other start ups?